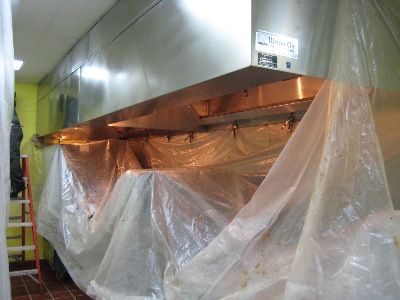 Professionals of the Restaurant Exhaust Cleaning Industry

Master Clean Enterprise, LLC is your complete source for restaurant vent and hood cleaning and kitchen exhaust system services. Besides our thorough kitchen exhaust system service, we maintain fans by replacing belts and greasing bearings and we install fan hinges and access panels. We carry and install rooftop grease containment systems and provide hood filters. Master Clean Enterprise, LLC also offers full kitchen cleaning, including cooking equipment. Our goal is to help you pass Fire Marshal inspections and insurance regulations. We always provide a hood sticker and a certificate of cleaning for your city and insurance company.

A brief description of National Fire Protection Association (NFPA) Code #96 :

NFPA Code #96 is the definitive standard on fire protection for all aspects of commercial cooking operations. Requirements cover cooking equipment, hoods, grease removal devices, exhaust systems, fans, fire suppression systems, and clearance to combustibles.